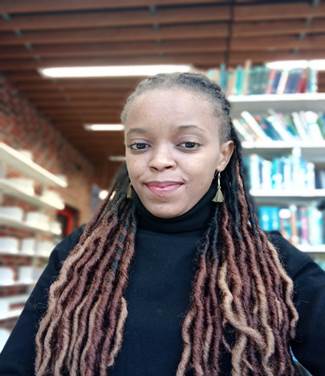 About me:
My Name is Loini Amwaama, a 26-year-old female born in northern Namibia.  I however grew up in the southern part of the country where I attended my primary and secondary education before I moved to Windhoek for my tertiary education. I am currently based in the capital city; Windhoek were I am enrolled for my Masters in Environmental health. I completed my honors in Geography and Environmental studies. My enthusiasm for the environment and people is never ending.
My Research
After completing my honors degree, I always had the desire to do more exploration on issue of the interaction between the environment at the people living in it. Therefore, I decided to look at how people's accessibility can be hindered or limited by the environment. This is when I decided on my research topic: Using perceived and measured accessibility to map barriers to Primary healthcare services: A case study of Katutura and Okuryangava health facilities. The research study aimed at observing measured and perceived accessibility and how it plays a role in people's daily lives when they seek for medical help in lower income urban areas. My study was carried out in Katutura and Okuryangava which are settlements in Windhoek. These settlements are mainly comprised of low income residents who reside in informal houses. I choose these locations because that's where I currently reside, in Okuryangava to be specific.
Specific objectives are as follows:
Using SAD to combine perceived and measured accessibility to determine barriers to healthcare services/to show divergence.
To compare and assess perceived and measured accessibility at the two healthcare facilities.
Using GIS to map perceived barriers to healthcare facilities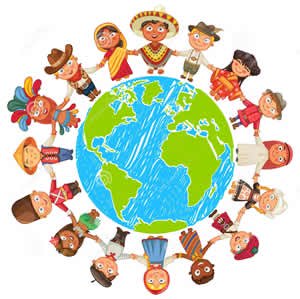 Expectations from the research stay
My expectations before travelling was to get to meet new people and to learn new things in the world of research from people in Germany. To work hand in hand with professors and researchers in the geography departments at the University. To gain intercultural knowledge from students and researchers in Germany.
What I Experienced from the stay
I would say that i did gain experience from the stay but on a very small scale, because I did not get to meet as many people as I imagined I would. The Coronavirus made things worse as people no longer wanted to meet up with others. I have learned that people in Germany respect punctuality very much and everything is done on time. I have also learned that despite our cultural differences and values we can always put that aside and work together in achieving a common goal. Overall it was a great experience and I would love to come back to Germany again in the near future.